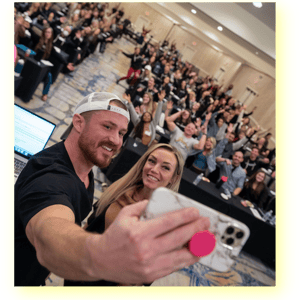 FREE VIDEO WORKSHOP
FOR ONLINE FITNESS COACHES, & PERSONAL TRAINERS WITH AT LEAST 5 PAYING CLIENTS
(IF you don't already have an existing business this is NOT for you)
✔︎ Our Proven "Switch Offer Method" That More Than 1,450 Coaches Have USed to Sign Clients Who Pay More, Adhere More, Refer More, and Succeed More (without Ads, Cold DMs, or Having a Large Following)
✔︎ The 3 Biggest Problems Coaches Face When Trying to Scale Their Business Past 5-10k Months (& How to Solve Them)
✔︎ Real Life Examples of Coaches just like You Who Are Scaling with Ease, Working Less, and Earning More (without the Confusion)
"How Do I Know You're Not Just Another
FAILED

Fitness Coach
⬇️
Business Coach?"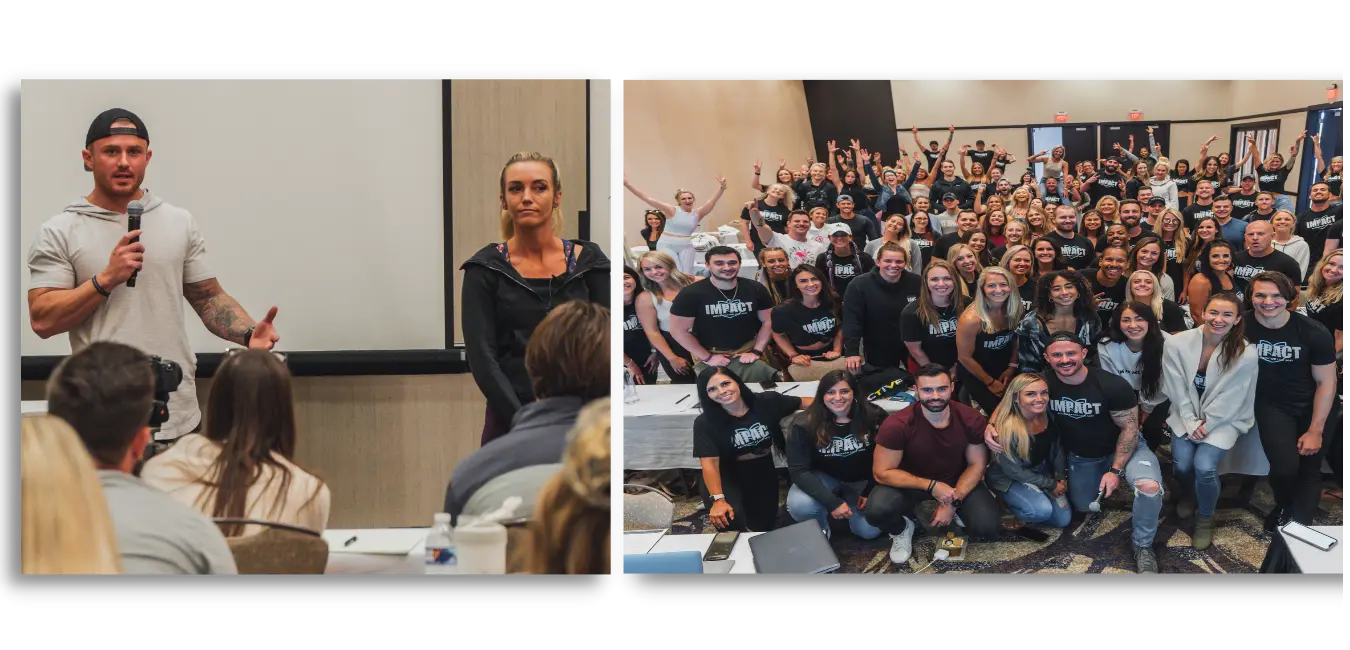 Damn, I get that...you should be skeptical of internet folks.
Here's an attempt to decrease that skepticism...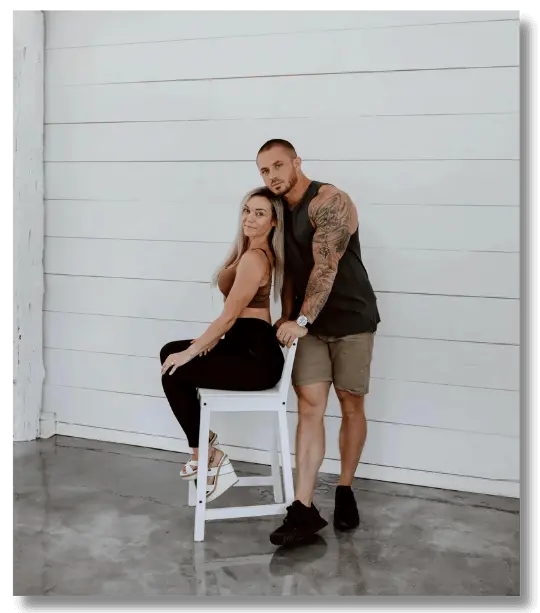 I'm Erin Dimond and I started my online coaching business back in 2013.

I grew that business from $0-500k/year, and at one point I was adding 60 clients per month...entirely from Instagram.
I sustained this growth up through 2017, and then teamed up with my then-boyfriend, Jordan Dugger, who also became a highly successful online coach.
Soon after we began dating, we were recruited on the reality TV show, "America's Fittest Couples," where we stayed in a mansion with 12 other couples.

We were all competing in insanely intense challenges, in hopes of winning the top spot as THE FITTEST COUPLE.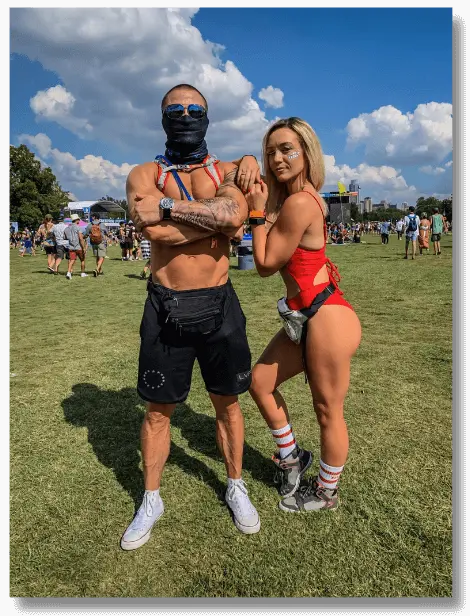 Although we got ELIMINATED...
this experience quickly proved to us just how well we worked together in all the challenges that life may throw!

We figured out how strong of a team
we truly did make.

So, we combined companies and GOT MARRIED!
[This is where the fun really began]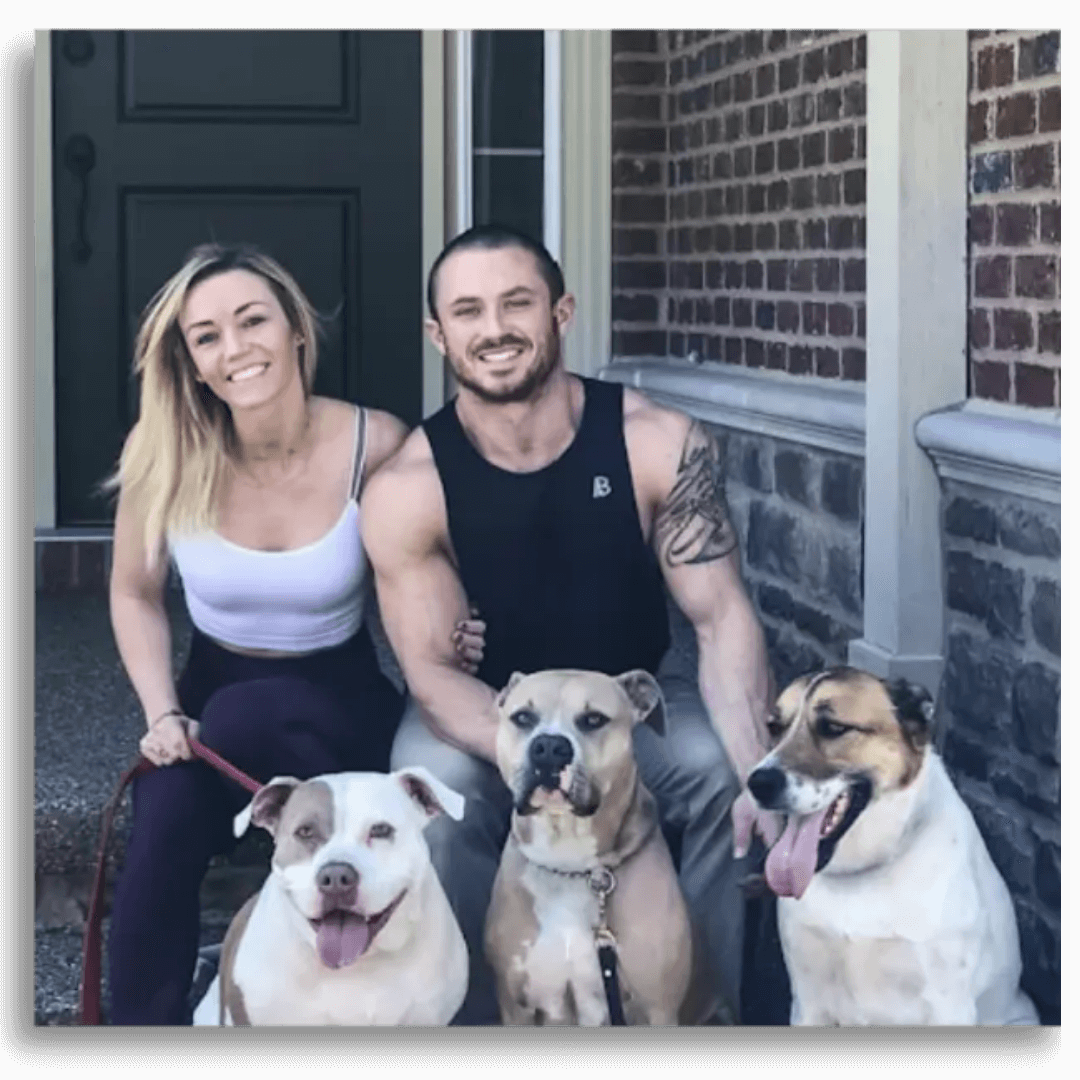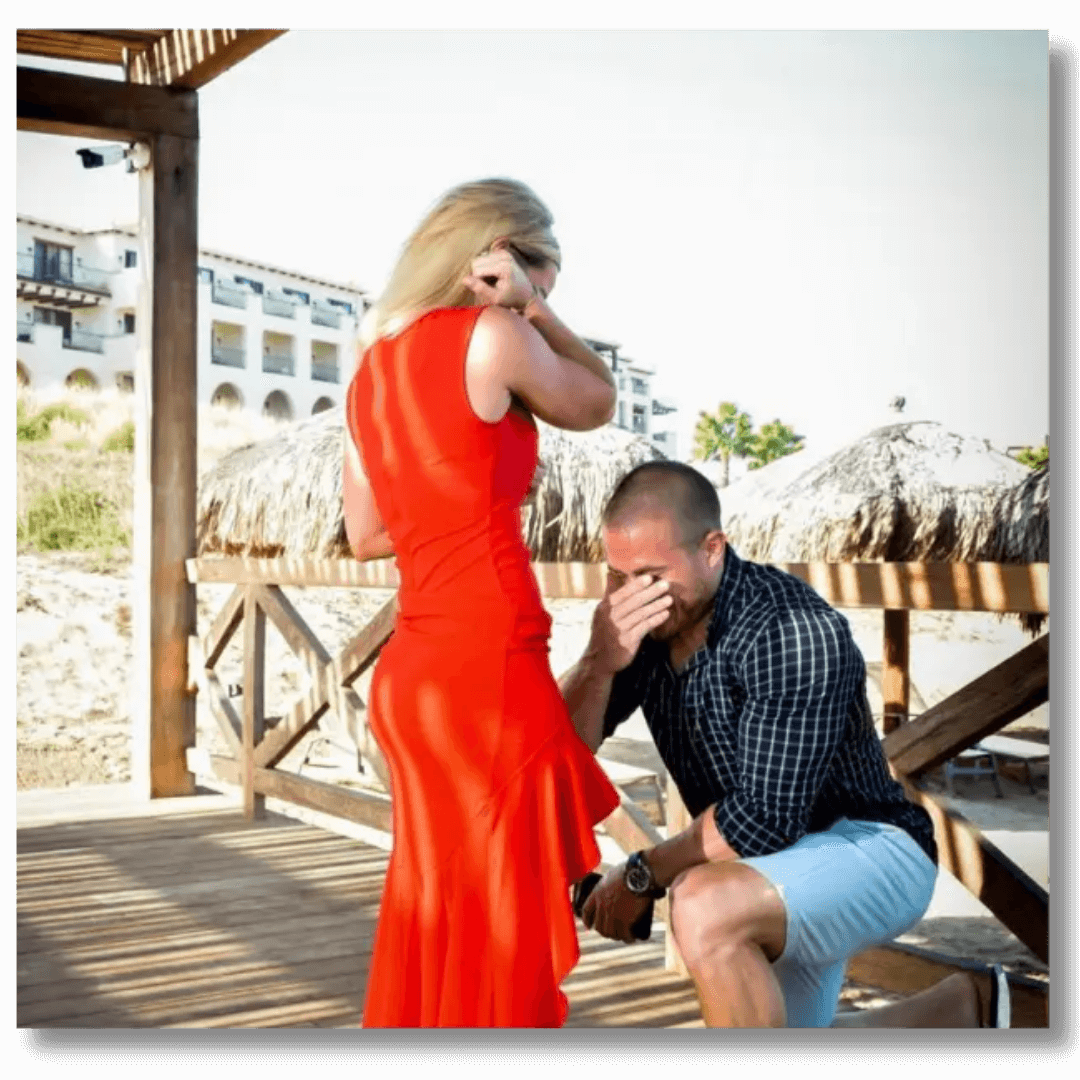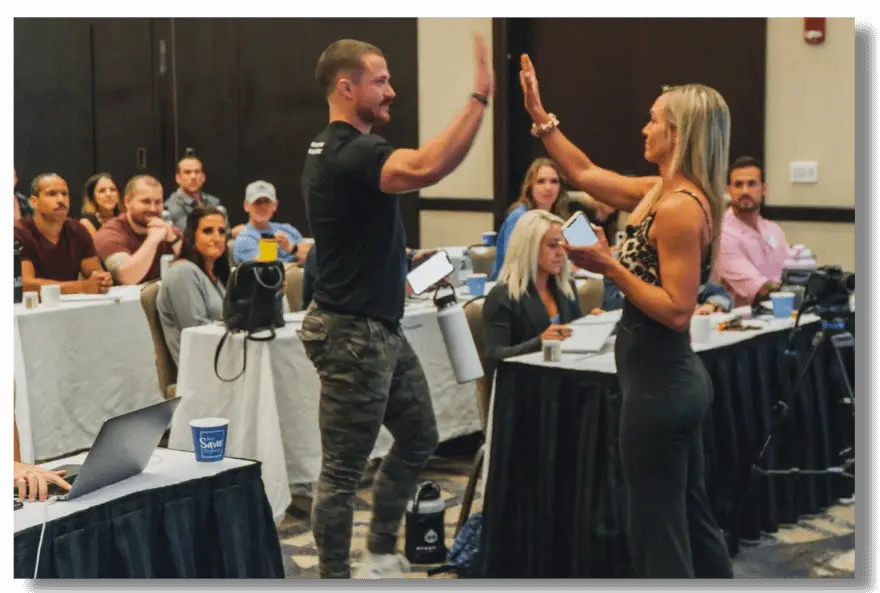 Together, We launched Transform 2Gether Systems
and with THREE consecutive launches, it turned out to be very successful!
We even traveled around the U.S. teaching seminars to coaches who wanted to get better results for their clients!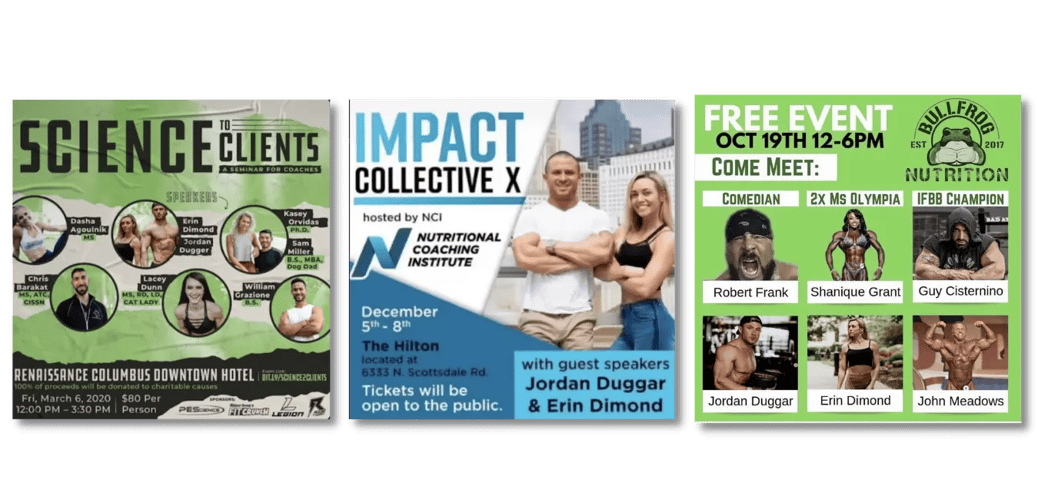 In 2020, we decided to combine our companies to form Transform 4Ever Systems- which, on its first week of launch, brought in:

➡️ 497 Applications

➡️ 123 Booked Calls

➡️ 94 New Clients

➡️ $267,900.00 Contracted/ 100k Collected
All through 100% organic marketing! (No cold DM's, paid ads, or funnels!)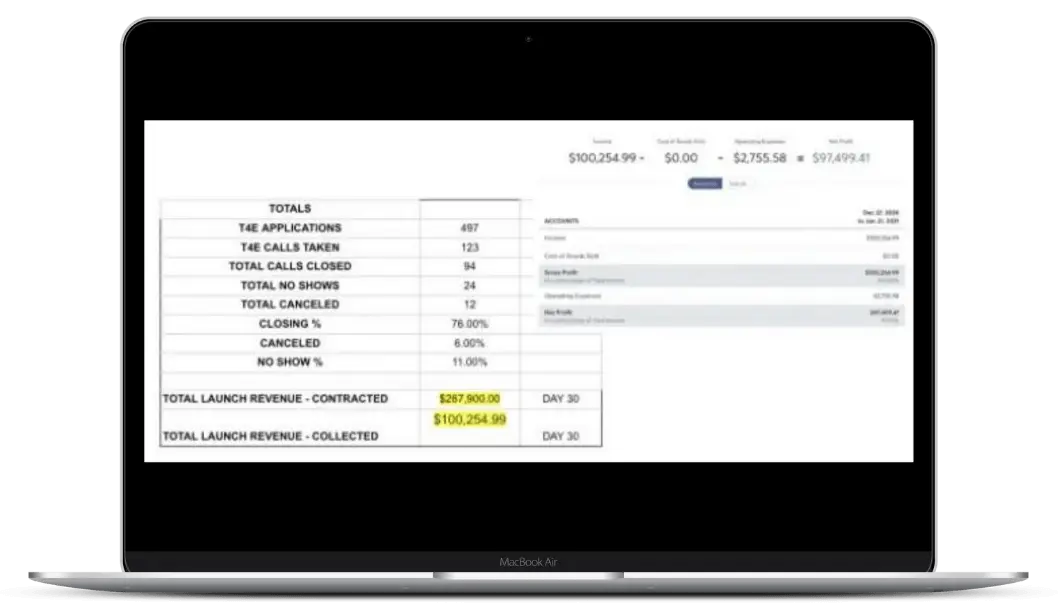 So… not only do we help teach online coaches the same systems and strategies we personally use, but unlike all of the business coaches in this space, we still own a thriving 7-figure online fitness coaching company- Transform 4Ever Systems (T4E)!
(Which currently works with more than 250 online clients around the world.
Our Current T4E Staff:
🔥 2 Full-Time Registered Dietitians
🔥 2 Full-Time Lifestyle Coaches
🔥 1 Full-Time Hormone Expert
🔥 1 Full-Time Training Programming Expert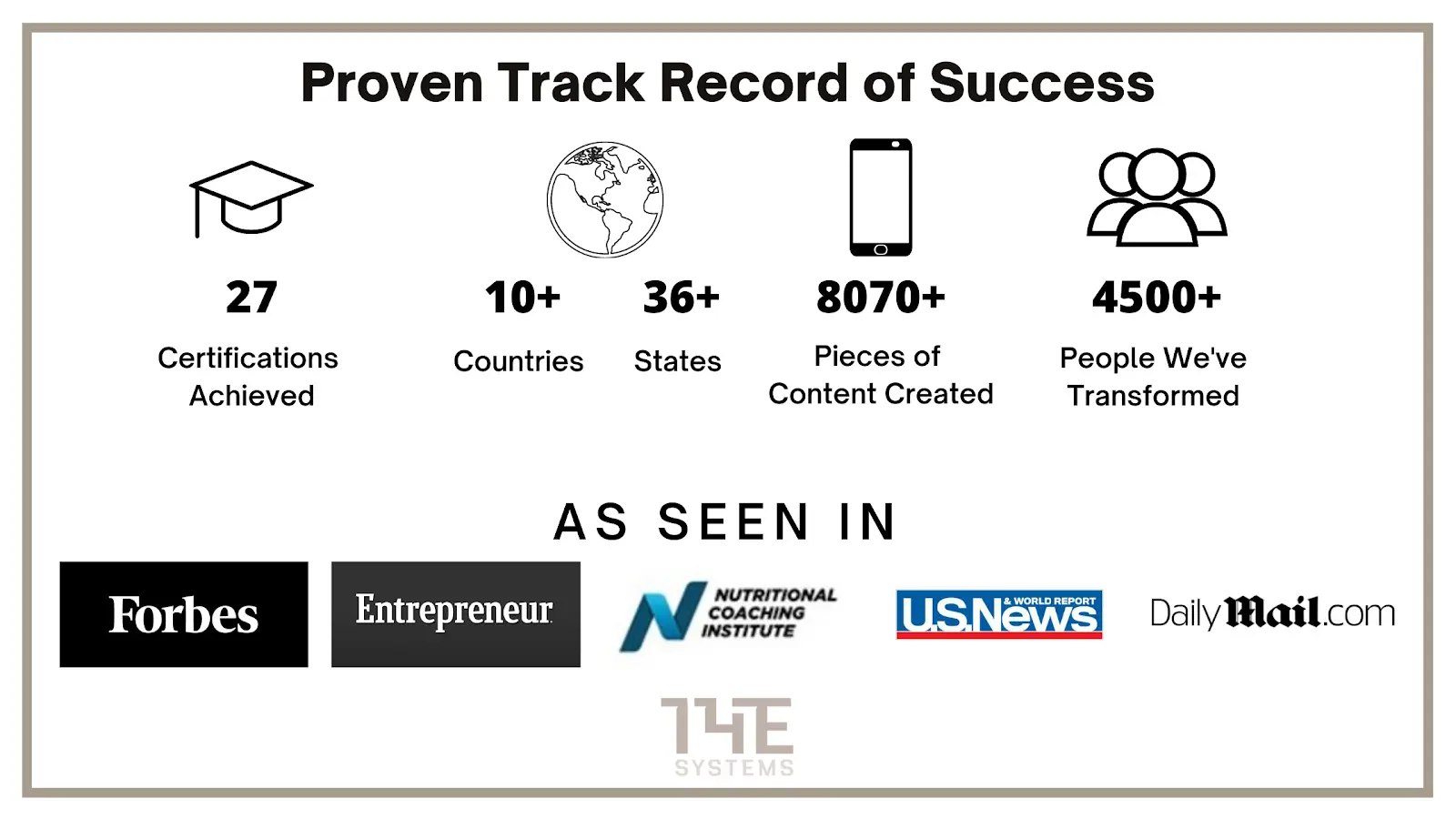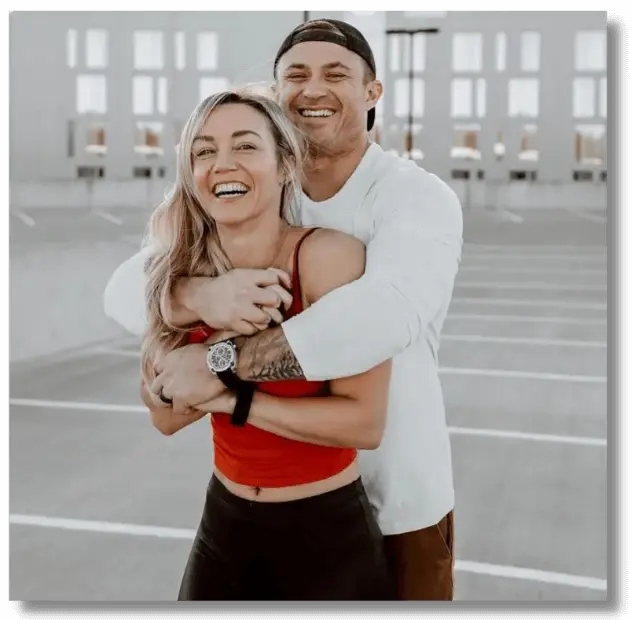 In 2017, Jordan and I also started Impact Fitness Coaching Academy. Since then, we've worked with more than 1,450 online coaches, who are all either brand new and trying to get their businesses off the ground, all the way up to coaches who are already 6-figure earners, where we help them scale, hire teams, and grow well past 7 figures.
So, what we've done is taken all of our experiences, not only building our own 7+ figure online coaching company but also coaching aspiring fitness entrepreneurs just like you and we've packaged our knowledge into a step-by-step system that can take someone who has never even coached a client and turn them into a high caliber, world-renowned online fitness coach… in a very short time frame!